Project Case Study
The Saddle Light Center Website Overhaul
1,809% increase in donations
"Our Saddle Light Center donations went way up in January from Pay Pal donations!
I think it is a result of your wonderful website upgrade and design!

They had something like $442 donated in January of last year and close to $8,000 donated in January of this year so the website was a tremendous plus!

Thanks for helping us to be successful!"

-Shelly Holm, Marketing Director, The Saddle Light Center
The Challenge
Concept Incarnate saw that this client had a great mission, but their website was not enhancing or supporting that mission. The website was outdated and laborious to add new content to. The website was built on a structure that was great a decade ago, but it was not meeting the demands of a website being viewed today.
About
We worked with this client to start building a new website from, scratch, only carrying over some content from the old website. We established a site map that defined the pages to be built in the new website and the page hierarchy. We provided the client with a design that gave a  curated story to someone reading the website. The client trusted our design decisions and we went straight to development. The content creation and updating took the longest time frame from the project as much of the text from the old website was outdated and needed to be re-written. Page by page, we worked to populate the new website into the very modern design.
We conducted a training session with the client and helped the client transfer their domain name from the old provider to their new host. We then were able to make the website live and begin allowing more people to find out about this organization and better understand what they did. This was great for letting more future clients learn about them and future donors learn about how this organization helps the community.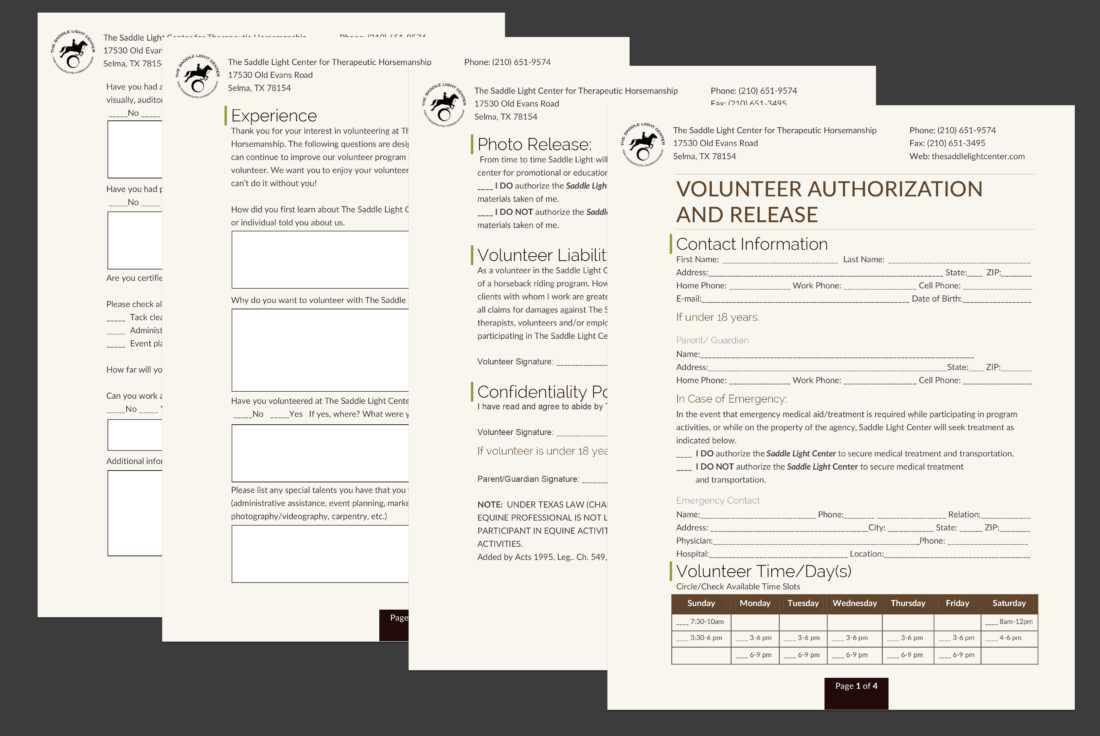 We also updated the look of application forms, made it possible to have volunteer recruitment efforts on their website, gave them an online shop to increase donations. There were a lot of extra benefits to our relationship that go beyond just the simple production of a website.
Why Concept Incarnate was the Best Choice
While we are not the first design shop to help a non-profit with a pro-bono or discounted service fee website, we truly gave them the same quality of design of any other paying client. We did not force the website into a pre-built template that did not support the emotions that the group wanted to evoked. We gave them a custom design that could really connect with potential clients and donors. We also gave them the ability to update the website by themselves and on their schedule with no programming knowledge required.
Why We Chose This Project
We personally liked this organization. They help people and animals in a way that takes much patience. They were a certified GuideStar non-profit and had genuine intentions of helping people with disabilities to improve their quality of life. The director truly had the goal of helping people but lacked the technical know-how how to help even more people by reaching a larger audience.